If you haven´t got already a domain name you should get one.
Copy the Hostgator Coupon Code  startblog25  (you will get 25% off the regular price) and visit the official Hostgator website.  There you have to select a plan (hatchling plan is ok for the beginning) and paste your Coupon Code for getting your discount. On our website you can find more information about the different hosting plans. If you just want to create one blog or website you should take the "Hatchling Plan".
Choose a good domain name using a relevant keyword for your blog if possible. Once you register your domain you will get an e-mail with your username, password and a link to your control panel.
Log in to your server control panel and start installing your blog.
You just have to press on the "Fantastico De Luxe" icon (in the Software/Services category of your Hostgator Cpanel) for installing WordPress.
In the next window select WordPress and click on "New Installation".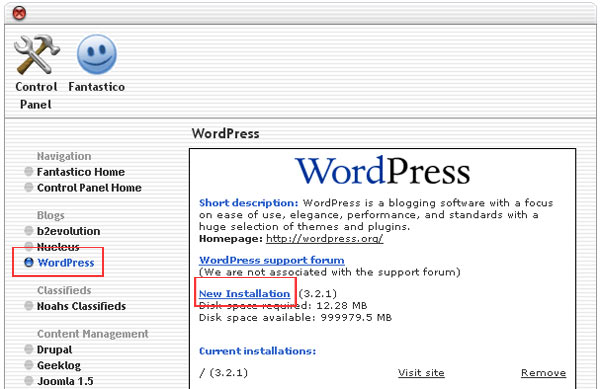 The only thing you have to do is to fill in some fields with a new username, password, an existing e-mail address and an admin nickname. If you just have one domain, the name will appear automatically in the "install on domain" field. In our example by default appears the name of how to start a blog. You also can write a short description of your blog. We recommend that you leave this  field  blank. You can change it later.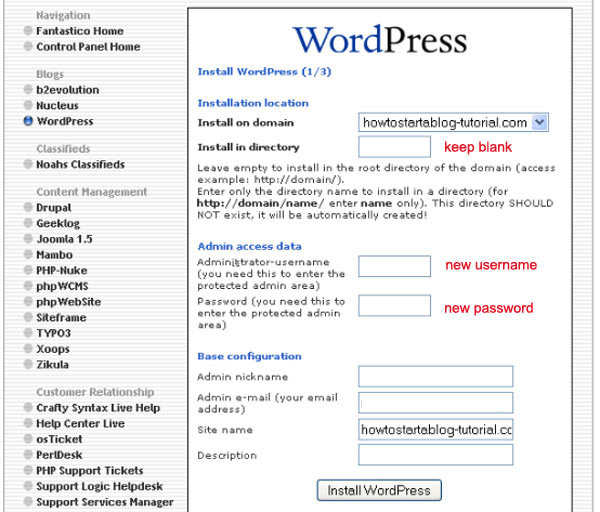 Now press the "Install WordPress" button and in the next window select "finish installation". The installation takes you less than a minute. It´s very easy.
After finishing the installation you can access your WordPress control panel. You will find it by visiting the website www.yourdomain.com/wp-admin/
You will have to use your new username and password (created during the installation).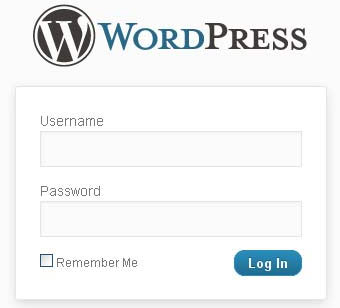 Once you are logged into WordPress (dashboard) you can set up your blog. Customize it as you like. You can make a lot of changes. First of all we recommend that you change the permalinks.
Access the permalink page through the "settings" button in the main menu (left side of the dashboard). We recommend you choose a custom structure for improving your URL structure. Write " /%postname%/ " or " /%cadegory%/%postname%/ " into the empty field. Read our permalinks tutorial for more information.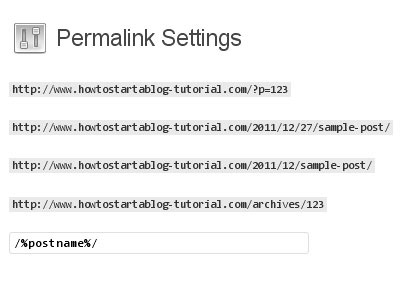 Now make your blog different from the rest and change the theme (design). On the left side menu you have to go to "Appearance" and select "Themes". Now you can choose between your installed themes. If there are not enough you can download and install other themes. Use the search function for finding your preferred theme. After installing a theme you have to activate it.
After that you can add a new post on your brand new blog. If you want to be successful with your new blog you should post on a regular base and offer good and unique content.
We wish you the best luck with your new WordPress blog and hope that we could help you with our how to start a blog tutorial.
You can change a lot of things in WordPress for customizing your blog. If you use the main menu of the dashboard you can access every category (posts, media, links, appearances, plugins…). Just take a look around.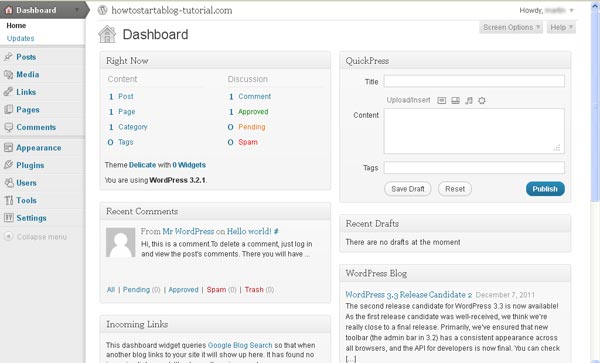 If you need more information on blogging or blog configuration have a look at our how to start a blog tutorials and our blog.