When you followed our tutorial how to start a blog and installed WordPress successfully on your server, the next step is to connect to your WordPress dashboard. For doing this you have to access to your login page and enter your WordPress username and password.
You will find your login page at the following URL:  http://yourdomain.com/wp-admin/
If you created a new folder for WordPress during the installation, your login page will be at the URL http://yourdomain.com/your folder/wp-admin/
We recommend that you bookmark this page as you will have to access it every time you want to set something of your blog up or when you want to post something.
The login screen is shown in the picture.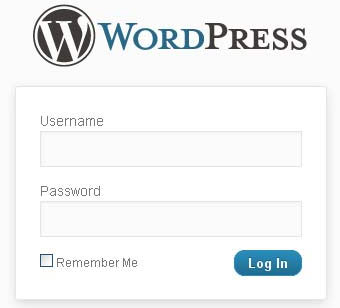 Enter your username (your WordPress username, not your Hostgator username) and your password.  Now press on the "Log in" button and you will get access to your WordPress dashboard.