After starting a blog on your own server you will need an e-mail address. We recommend that you use an e-mail address ending in your personal domain. Other administrators and your visitors or your clients will use this address for contacting you. It is very easy to do and it looks much more professional than having a Gmail or Hotmail address. But you will need a Gmail account for using some Google services. You will have to create two addresses (Gmail and your domain). Creating your own e-mail address using Hostgator is very easy and we will show you how to do it in this tutorial. Setting the account up will take just a minute.
First you need to access your personal Cpanel (Hostgator send you your username and password after ordering the hosting). Scroll a little bit down to the "Mail" category and select the image that shows a mail envelope (Mail accounts).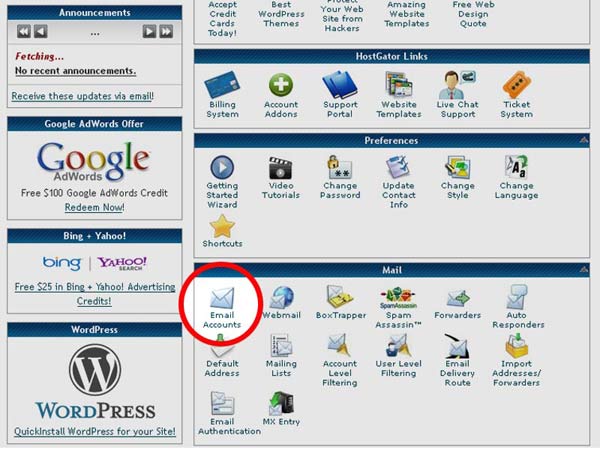 Next step is filling the form that appears. You just have to write a username for the e-mail address  (the username will appear before the @ at the address) and a password. Rewrite the password. Try using capital and lowercase letters, numbers and special signs for making your password as strong as possible. Once finished press the "create account" button.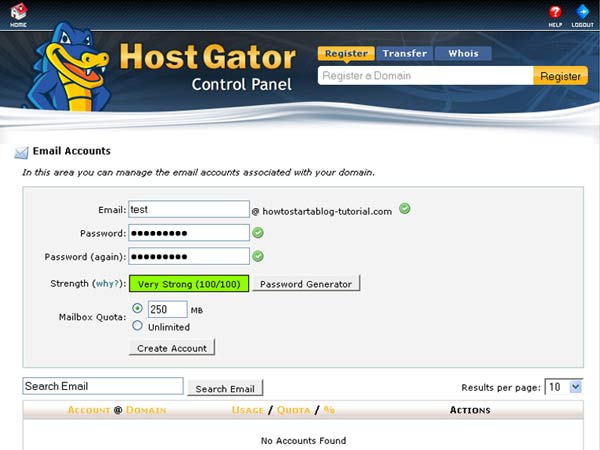 Once again the first window will appear with a message saying that a new account has been created. Your account is ready for receiving mail but you have to adjust one last thing for sending mail. Press on the "More" button and on "Access Webmail".

In less than four seconds opens a new window telling you to select a program for sending and receiving mail. We will explain to you how to use the first one. Click on the logo of Horde.
On the mail menu on the top, you have to press on "Options" and then on "Personal Information".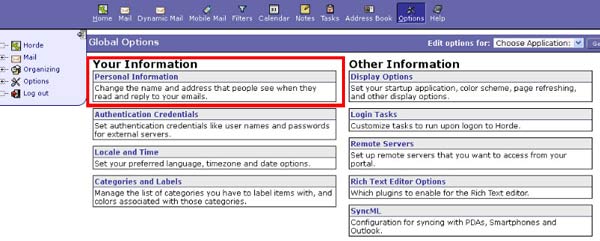 A new form with two important fields will come up.  You have to write your identity name (you name or "admin" or whatever) and your new e-mail address in "Your from: Address:". After that save your options and your account is ready for sending and receiving mail.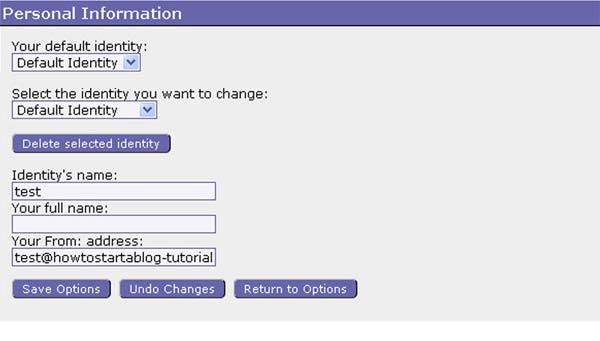 By pressing on "Mail" you will get different options. The most important are "Inbox" for reading and received mails and "New" for writing a new mail. Now you should try if everything works fine. Send yourself a mail using the same sending and receiving address.  After sending it, you should get it within seconds in you inbox.